An innovative idea: Het Archief
An Interview with Yvonne de Jong, the founder of Root Gallery, a member of the Root Foundation and creative force behind The New Current.

The city archive's formal building is being transformed into art studios, exhibition space, conference room, contemporary art gallery and much more. SKAR , which manages and owns several studio buildings in Rotterdam, is developing this unique building together with Root Foundation. The project has great potential to nourish new ideas in a dynamic environment. A new generation of art spaces from which the Rotterdam art scene will benefit extensively.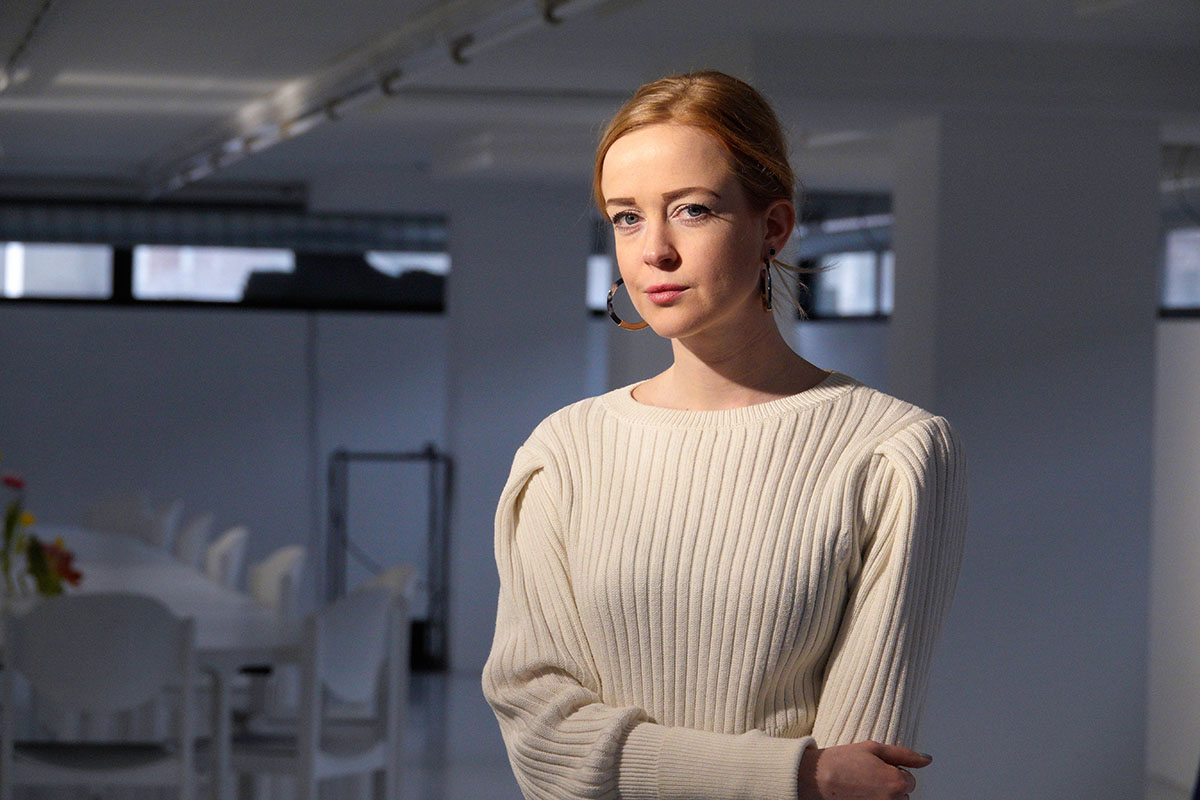 Yvonne de Jong at Het Archief

- Tell us about 'Het Archief'. Is it going to be an art centre, project space or collaboration? Which part of the space are you in charge of?

It will be a commercial space where we connect artists with the art or design market. The plan is to see how we can help artists and designers to have a financially healthy practice without relying on subsidies or funding all the time. It is an especially interesting question now in COVID times. We are developing a programme with lectures, masterclasses, exhibitions and other events. Hopefully, soon, after COVID, we will be able to invite as many people as possible. Also, people who rent studios here from SKAR can participate in the programmes, and they can use this space for their own shows. It is generous of SKAR to make the space available for everyone. Let's see, there are eight floors in total—six floors above ground and two below, each floor more than 400 m2. We have two floors for our programmes, four floors for artists' studios and one floor for storage and workshops. The Natuurhistorisch Museum's storage is also here and occupying one of the floors. The Root Gallery is on the sixth/top floor with a roof terrace. We also have an outside area on the ground floor where people can have a cup of coffee and talk.

SKAR asked us to work on the programmes and, together with my colleagues at Root Foundation, we loved the idea.

It feels like we have a home now. We can do our programmes and, at the same time, artists can visit us throughout the year.
- Do you have a say in choosing the artists for the studios?

SKAR has a waiting list for the studios. But at the same time, we are also looking for people who could collaborate with each other. I sometimes show the building to artists, and I can already see if they fit in. The building itself has a low ceiling, which doesn't suit everyone. SKAR would also like to experiment here with a co-working, semi-open space where the areas are separated from each other by glass and not walls.

- Can you give a brief insight into the programme?

In the upcoming two years, 2021–2022, we will use the building as a kind of research space—try out different exhibition and programming models. First, we will start with exhibitions that are visible from outside. The plan is to involve the locals too. The neighbourhood is a residential area with family houses. The building stands out with its strange look; everyone thinks it is a dark place because of the small windows, but it's not. People have to come inside and see what is going on here. We are also close to Het Wilde Weten, which is just across the street, and we hope to build something together in the future.

We plan to develop lectures and masterclasses as well. Last time, we did it in connection with The New Current at TENT. It was a great start, and we would like to do something like that again. We are also talking to parties like Cultuur+Ondernemer in Amsterdam to discuss how we can develop it further and create long-term relationships.

We also believe that masterclasses work best in person and not online. Often the most valuable moment is when people can talk to each other after the class, and you can't do that online.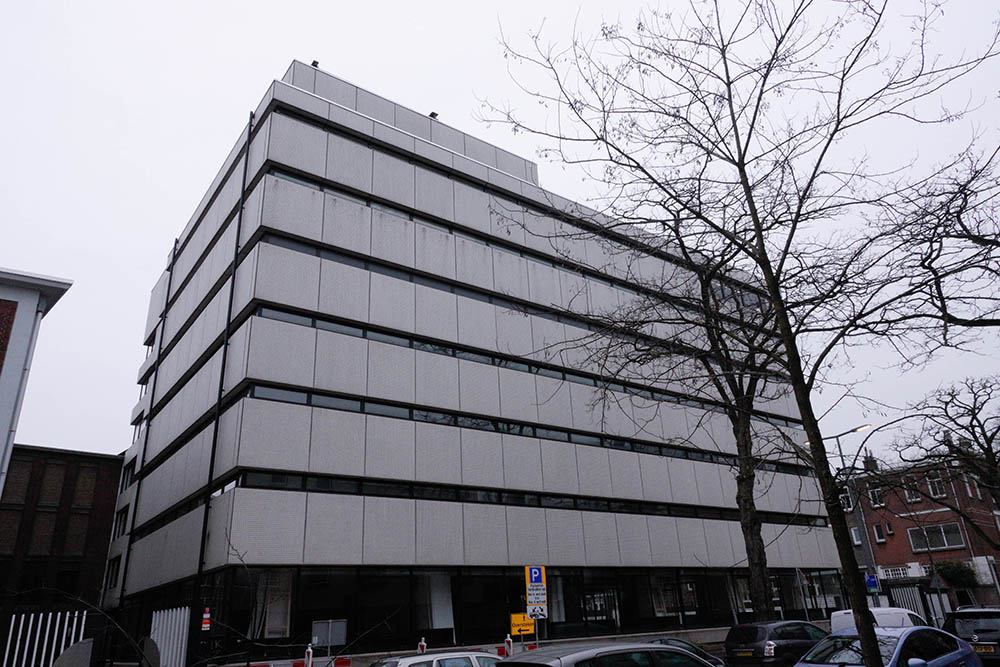 - You had an exchange programme with initiatives in China and the US. Are you going to continue that as well? Is it going to be part of the programme?
Yes, we would like to continue the relationship with China very much. At the moment, you can't get a visa to China, so that it will be a post-COVID project. But we are in contact with our partner—the gallery and exhibition space in Guangzhou almost daily. I believe in 2022, we can continue that as well.

We are realising just now how important the international programme was. Travelling and changing the environment for a while, creating new works is a valuable experience for an artist. But to develop these programmes, you also need to be able to go there in person.
- Let's talk about your other project, The New Current , a platform for talented young artists during Art Rotterdam week. Will this place be the home of The New Current too?
We have been thinking about that. But because we had to postpone the next edition to July, this place will be occupied entirely by then. So, The New Current will probably take place in the Spaanse Kubus like last year.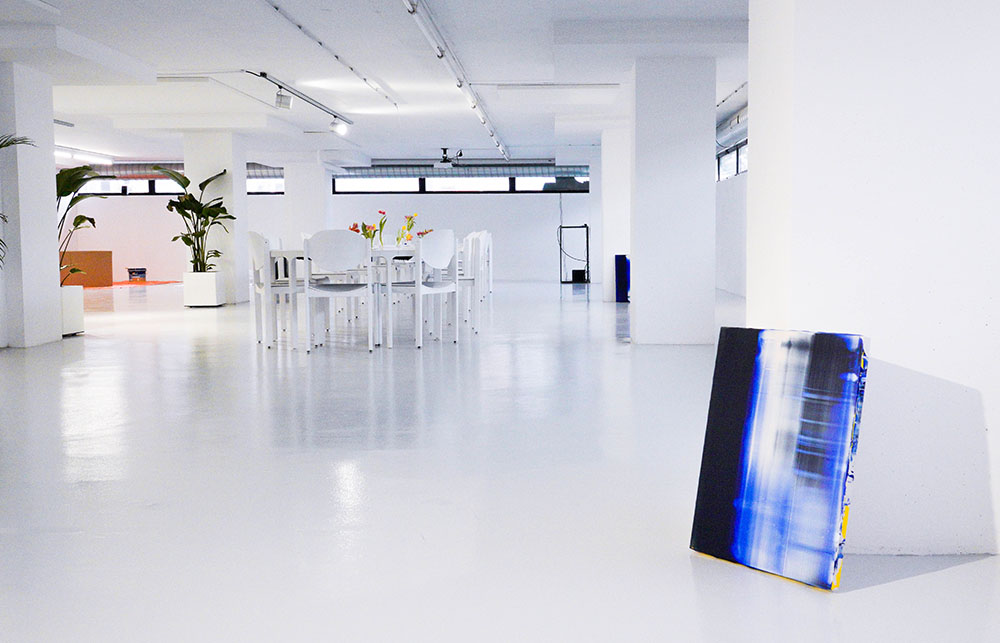 - The New Current started five years ago with an overall focus on new media art. This genre doesn't require just art history but also involves technology and media art history. What do you think contemporary media art means today?

I think in a short while, we won't call it new media any more. The possibilities that artists have is basically unlimited. With the amount of information you find on the internet, you can build anything for an audience everywhere.

When you talk about new media, most people think of video watching on screens, but I believe in a few years, the way we experience videos will be very different. We will be able to project from everywhere on to anything with low budget materials. This new environment will attract a new kind of person to the art world. Painting, for example, sometimes can be hard to understand. You have to look at a lot of paintings to understand and fall in love with them. It could take a lot of time to develop a taste. But an installation is a different experience. Even if you don't like it, you can feel it. I think new media art in the future will attract a larger group of people than today.

I can see a change in trends in the past five years, I believe partly because of what artists learn in the academies.

- What is that you especially like in working with young artists?

I like to see the growth of a person. We saw at The New Current that if you give them space and a budget, artists can develop such amazing works in a relatively short amount of time. Sometimes people pick well-known artists because it's a guarantee for good artwork finished on time. They don't like to take a risk, but it is what I enjoy. I like that it is always chaotic because everyone is doing something new, and things could go wrong. Often, when the young artists see their finished work at the exhibition, they have a new idea for the next artwork. That is exactly what you want to create—this energy.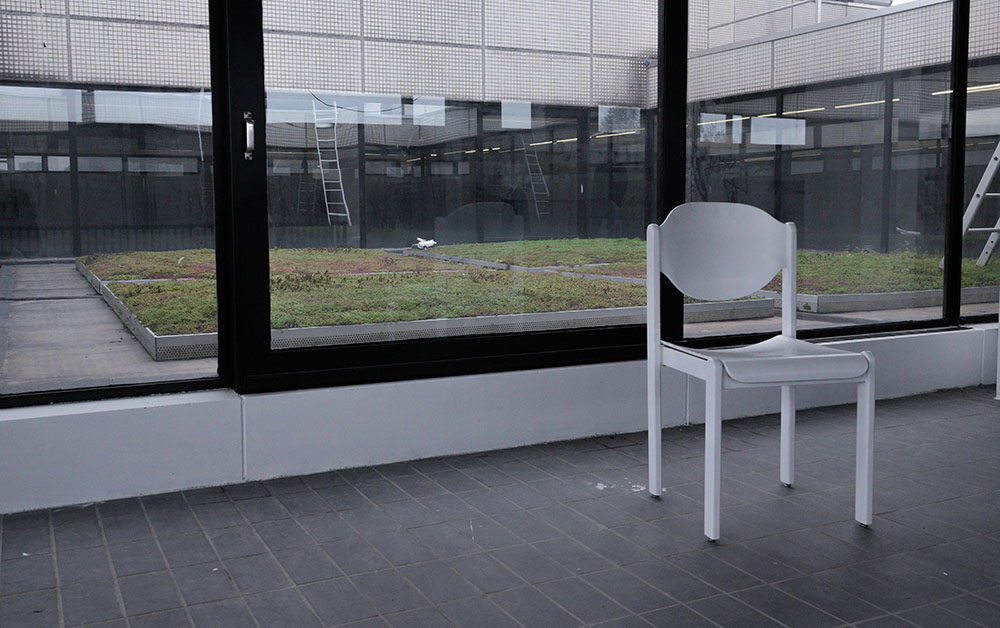 - Talking about challenges, putting a show together with new technology requires a different type of involvement from everyone (curator, artist). What is your experience?
When you work with new media installations, you have to accept that you only know how it looks when it's finished at the exhibition. You can make millions of 3D sketches and floor plans, but you only see how it looks when it's up at the location. Sometimes, you realise the work is at the wrong place at the last minute, so you have to take a deep breath and move it where it looks better. We have a great building team that doesn't complain if they work 15 hours at setting up an exhibition. In the end, if everyone does their best, it doesn't matter if a small detail turns out different than you thought before. Not better or worse, but different. You need to be flexible; you can't plan everything—maybe if you have a big budget, but then it's different. It's a mentality, and we have got used to chaos. What you really need is good insurance.
- How important is interactivity for you?
It is very important because you reach a new audience or reach the audience you already have on a different level. Often people don't know what to expect and get surprised along the way. You can make people experience something they never did before. I love it when, after a long time, people are still talking about what a great experience they had. You don't have to understand the whole art scene or the entire concept. You can just enjoy a video or installation. Because technology keeps developing, there will always be new things to surprise you.
- There are other new media initiatives in the Netherlands, such as V2_ in Rotterdam, LIMA and the newly opened Nxt Museum in Amsterdam. Where do you think The New Current's place is? Do you fill a gap? Are you in contact with them?
I am not sure we fill a gap. We see ourselves as a first step after the art academy and assist young artists with their artistic and practical development. We provide a platform and hope that they will have more possibilities after—maybe at one of these venues. Yes, we are in contact with them, but the connections will be stronger in a few years because everything is new now. I know curators from other places came to The New Current last year.
- A few words about the Root Gallery and your first exhibition at Het Archief. You are going to introduce a new artist—Freerk Wilbers. He is a kinetic artist who uses more traditional elements, reminding one of the influential artists in kinetic art Julio Le Park. Can you give us a brief insight into Freerk Wilbers' practice?
Visitors could see his work at The New Current last year. The new show will be different from his earlier work. Freerk has a background in mechanical engineering and robotics and creates kinetic artworks and light installations. There is a 'lightness' in his work that fascinates me. I am delighted that the first show will be with him because of the new gallery space. It's a great space, but at the same time, it's a challenging space with a 5 m high ceiling without walls. When he came to see the venue, he looked at the space as a whole and how his work and the space could complement each other. I am excited about his new show and his site-specific work.

15 March, 2021

Root Gallery
Het Archief
6th floor
Robert Fruinstraat 52
3021 XE, Rotterdam
Visit website