YOUNG ART IN ROTTERDAM
during Art Rotterdam Week
Every week Art Index Rotterdam gives an overview of the vast number of art events that the city has to offer. During Art Rotterdam Week art takes over the city; activities and art events spread across to the whole city. Thanks to the supporting network behind, institutions like CBK Rotterdam as well as art schools and local initiatives Rotterdam is growing towards an international metropolis where art has an important role, this year more visibly than before.

Still following from the above, it's not as easy as you might think to find your place in this city's art market. While Rotterdam is full of initiatives, it doesn't necessarily offer a great source of income for its artists and yet still the unstoppable activeness of the art sector is remarkable. Every year the city produces new artists with new innovative and admirable works. As Art Rotterdam Week ahead, we will focus a bit on this new branch.

Although the art week offers a great opportunity to show your works to an international crowd, it is not that easy as you might think to get noticed when you are relatively new to the scene and have not conquered yourself an award, support by a fund or representation by a gallery. Luckily the city also takes care of this. New initiatives featuring young artist are on the rise, with a new one called 'The New Current' having a fairly large coverage in the Cruise Terminal with solely works of recently graduated artists. The New Current is a platform specifically focusing on artists who graduated no longer than 5 years ago. The organizers know from experience that young, still unknown artists are in a difficult position. Accordingly, finding places to present yourself so curators and collectors discover you is not easy. Additionally, young artists are often being undervalued and only presented in combination with bigger names. Time for a change, says The New Current.

Let's focus on some of these young, talented artists that you can not unimportantly, see free of charge at this exhibition focusing on the relationship between the digital and physical world. Sabine van der Vooren is a graduated photographer who presents her work Breathe, Move as part of The New Current.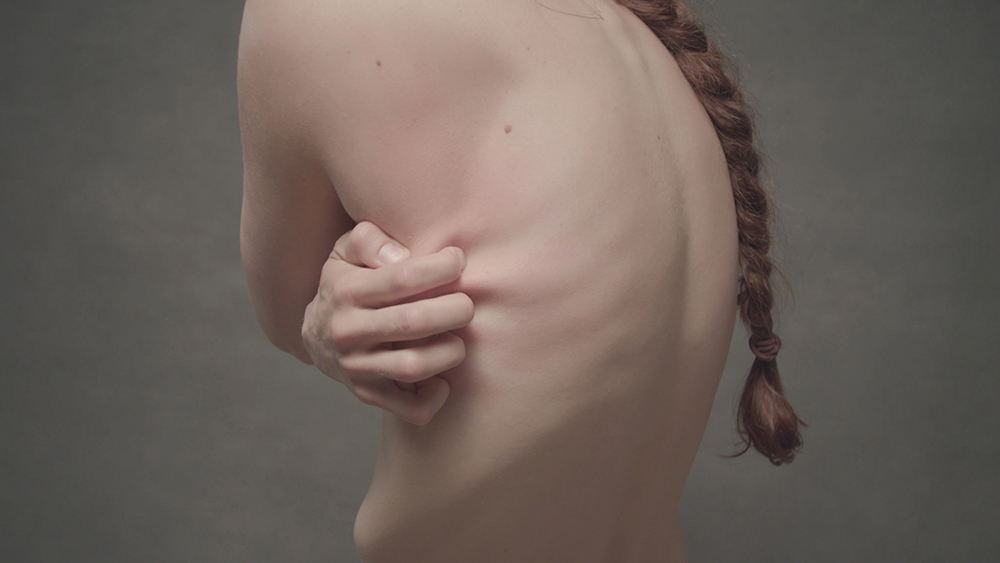 Sabine van der Vooren: Breathe Move

This film is about the mental and physical effects of anxiety and stress as a result of pressure to perform. Opposite to that exists the craving for peace of mind and body. 'Breathe Move' is a short film in which the viewer experiences a process of healing. "This work was inspired by a personal negative state of mind," says Sabine. "I expected a lot from myself as an artist and felt like I was not delivering as I wanted to. It caused me stress and mental tiredness, which also affected my bodily health." While researching ways to change these negative feelings into something positive, she found contemporary dance and the Rational Emotional Therapy by Albert Ellis to be very helpful. The connection to dance is translated to the dancers in the film, for which Sabine collaborated with Rotterdam dance company Conny Jansen Danst. "I want to offer the relief that I felt during my recovery process also to the spectator." The personal aspect is a common thread in Sabine's work. As she is a photographer, her work consists of a lot of characters. However, the audience will never 'get to know' these characters. "I don't believe in the revealing of the soul part of photography", says Sabine. "My work is a visualization of my personal diary, it tells you about myself rather than about the portrayed character. The quote of Richard Avedon fits my work perfectly: My portraits are more about me than they are about the people I photograph."

Another artist who creates work around her personal life and experiences by means of photography and film is Kamali van Bochove, also just graduated from the Willem de Kooning Academy in the major of photography.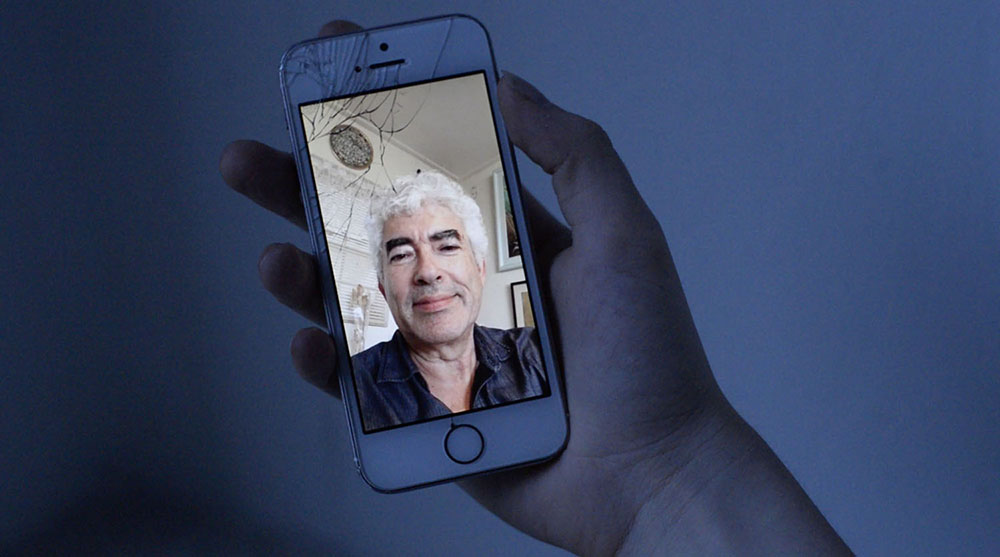 Kamali van Bochove: Am I Missing Something?

Also in her work the curiousness about the interrelationship between photography and film is visible. It is easy to get connected to her work because she often explores personal themes that give you a glance into her life as a person more than an artist. An example is her work 'Am I Missing Something' which makes the relationship between her and her family, living in Curacao visible. It's not difficult to relate to the topic of a girl that misses her family and can most of the time only speak to them over the phone or Internet. The title is striking, because even though new digital techniques bring us closer to each other, they are limited at the same time and make us always stuck behind a screen, never fully experiencing the contact that is given us.

In contrast to Sabine and Kamali, Roland Spitzer - graduated in 2015 from AKI/ARTEZ in Enschede - does not work with digital techniques, or does he?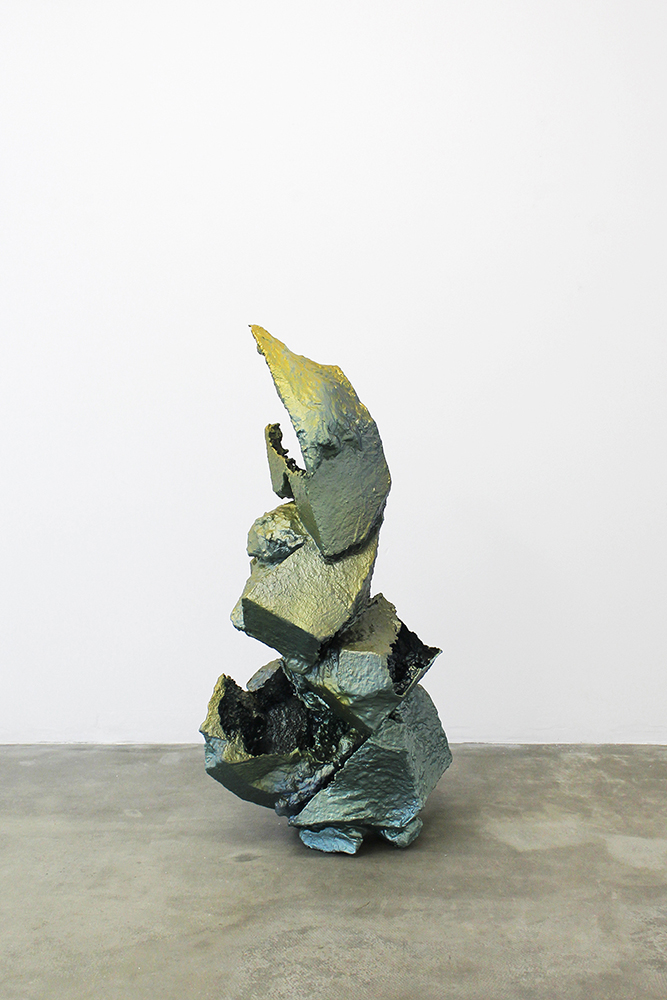 Roland Spitzer: Digital Substance

Even though Roland works with offline materials and creates sculptures, the digital world has an influence on him as well. He investigates the way it influences our perspective on esthetics. A glance at his sculptures makes that pretty clear immediately. These shapes do not come from something natural; they seem influenced by digital processes. The fact that some of them are made from Styrofoam and are actually quite light while looking heavy, is another trick he adds to his work. The contrast between known frames of reference and unknown shapes is a recurring subject in Roland's practice. There is always some form of a transition going on and the spectator is confronted with something strange. "By doing so I am asking the audience to make their own associations with the shape. It therefore is a playful way to reach beyond the perception of the spectator", Roland explains. He often works with negative forms. By surrounding existing shapes made of foam or actual products with hard materials like an acrylic crust or plaster and then removing or even melting down the core shape, new objects arise that have only loose connections to the existing shapes that were once their base. It results in a strange experience of either decaying or growing beings that at the same time do and do not have any connection to nature. Since his graduation Roland felt the need to create large works, providing them with more physical impact. "Often my works are larger than the spectator, forcing them to move around it and experience it from all sides. Only then are they able to fully appreciate and understand the object in front of them."

It's safe to say that the new generation artists are not afraid to experiment and search for new relations between our traditional lives, new media and shapes and the future with all its possibilities. The crossovers they seemingly so easily make provide a constant sense of amazement for the audience. Also their commitment to create large-scale and not commercially focused is remarkable, especially in a city as Rotterdam that does not offer many spaces outside of the gallery scene. All in all, we are living in interesting time. Let us inspire by Art Rotterdam Week. We wish you a lot of fun!
article by Inger van Beek17>