Art Central Rotterdam - collaborated opening in 10 galleries, 15th September, 2019
Review by Michael Hasted, Editor of ArtsTalk Magazine
Review first published in
ArtsTalk Magazine
Art galleries have always existed in clusters. Until a few years ago those clusters used to be in upmarket, fashionable locations like Cork Street/Bond Street in London, Rue de Seine in Paris or similar areas in any other major city you care to mention. But the premises became more expensive, the works of art bigger and the clientele too bourgeois so the more progressive galleries started moving to bigger, cheaper spaces in then unfashionable parts of town. And where the galleries moved to, the in-crowd, cafés and bars followed, creating new exciting environments.

Rotterdam was no exception to this trend and over the weekend ten dealers, situated mainly around the Rijnhoutplein, just off the Nieuwe Binnenweg, got together to present Art Central, a circuit of galleries all within easy walking distance.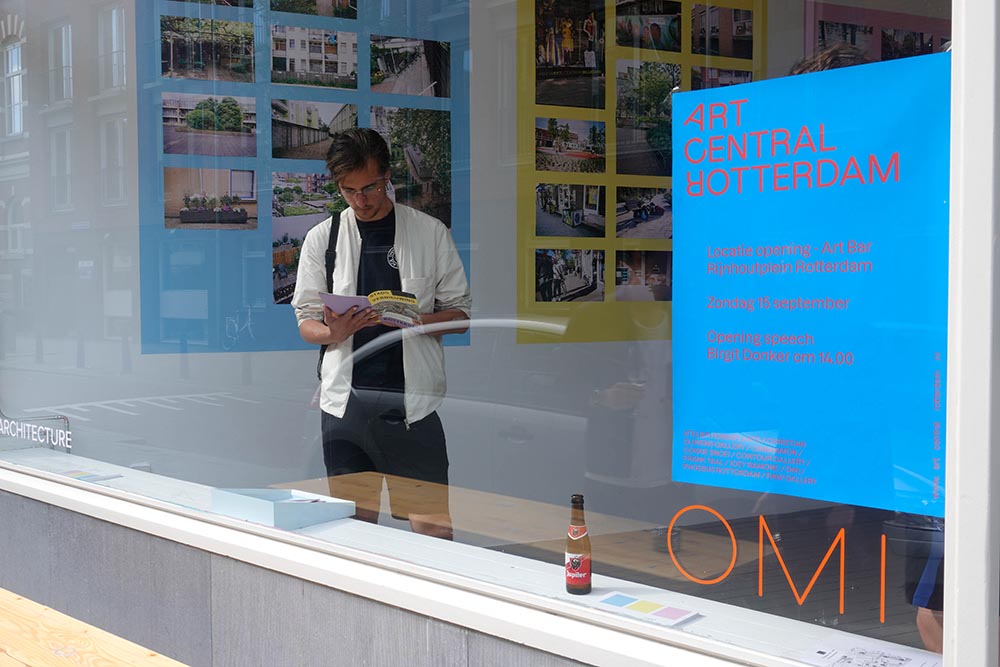 Photo: Copyright Art Index Rotterdam

One of the main instigators of the project was Frank Taal who was the first gallery to move to this area about twelve years ago. His gallery is currently showing "N", the work of two young artists, Jan ten Have & Devon Sullivan. Jan ten Have creates paintings using glass and porcelain, while Chicago based artist Devon Sullivan produces spatial paintings through the use of textile, found objects, ceramics, polystyrene foam and atomized paint. I really liked Jan ten Have's work, whose rich colours and textures gave them a very tactile, almost chewy feel.

Just a few doors down is Atelier Herenplaats, a project providing instruction and gallery space for over forty artists with mental health issues. The work on show consisted of paintings, some excellent drawings and some rather nice mobiles.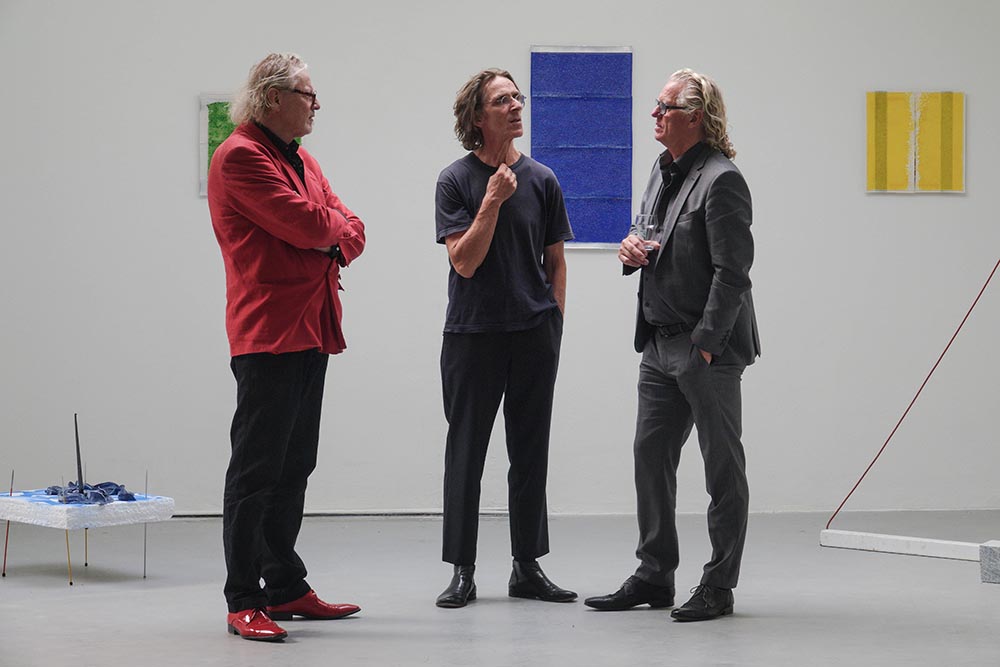 'N'- Jan ten Have (NL) and Devon Sullivan (USA) at Frank Taal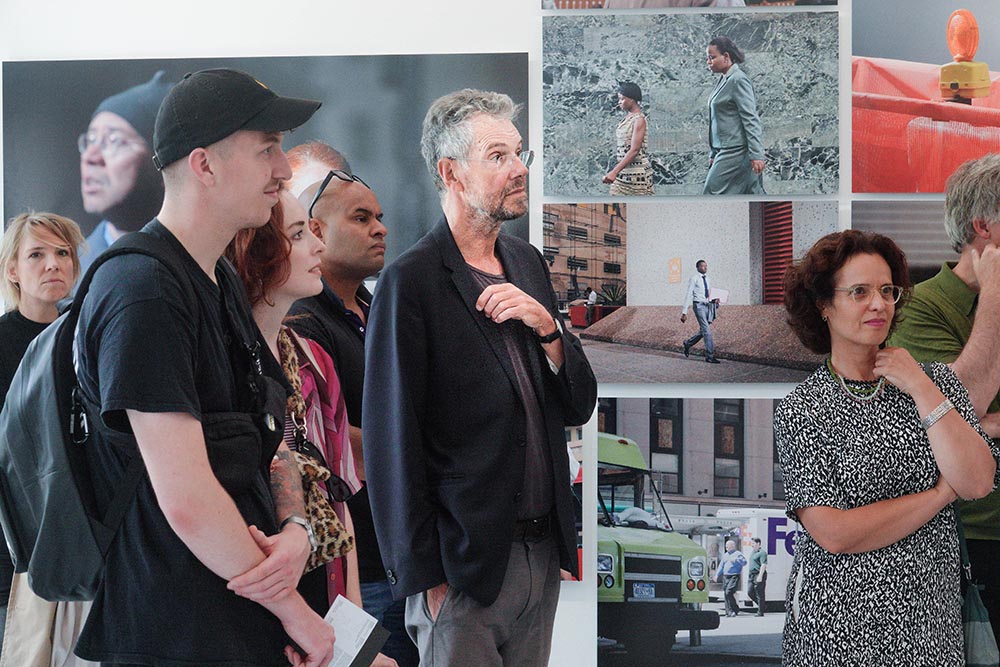 'Out of place ' - Bas Losekoot - solo show at Contour Gallery

Across the Rijnhoutplein, next door to each other, Muriel Mager's Contour Gallery and Joey Ramone were both showing photographic installations. The Contour's show, Out of Place, explores our situation in modern-day urban environments with two nice groupings of colour prints by Bas Losekoot.

There was also an excellent, more conventional, exhibition on photographs five minutes' walk away at RAW Streetphoto Gallery on Coolsestraat. Veteran Italian photographer John R. Pepper was showing his very first pictures taken in Rome in 1969. The twenty or so black and white images taken, when Pepper was a teenager, are redolent of post-war Italy and Neo-Realism. He was at the gallery and proved to be an eloquent speaker able to give background and insights into his work.

There were more photos, rather architectural photos at The Print Room just along from Atelier Herenplaats.

There seemed to more photos than paintings on view but I really liked Yannick Val Gesto's Imperfect Butterflies at Cinnamon gallery on Gouvernestraat. Apparently created in the room in which they were shown, they were originally sourced and inspired by diverse images found online. The pictures went through a series of changes and re-births before arriving at their current state. They have an easy-going, yet direct innocence, perhaps indicative of the fact they are the artist's first paintings.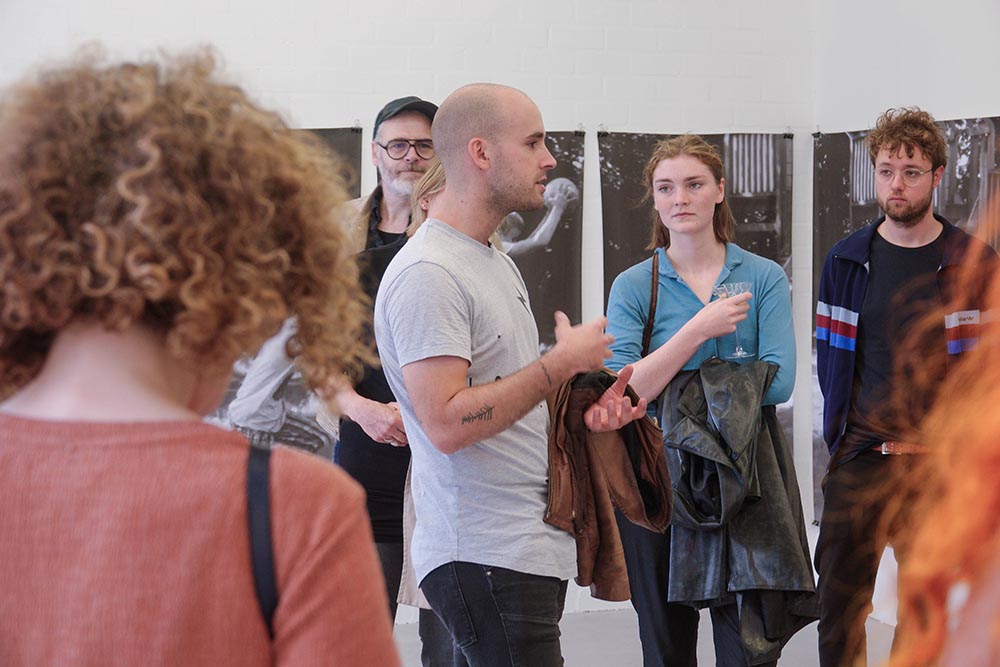 'From Outside Or From Within But From Another Angle' - group show at JOEY RAMONE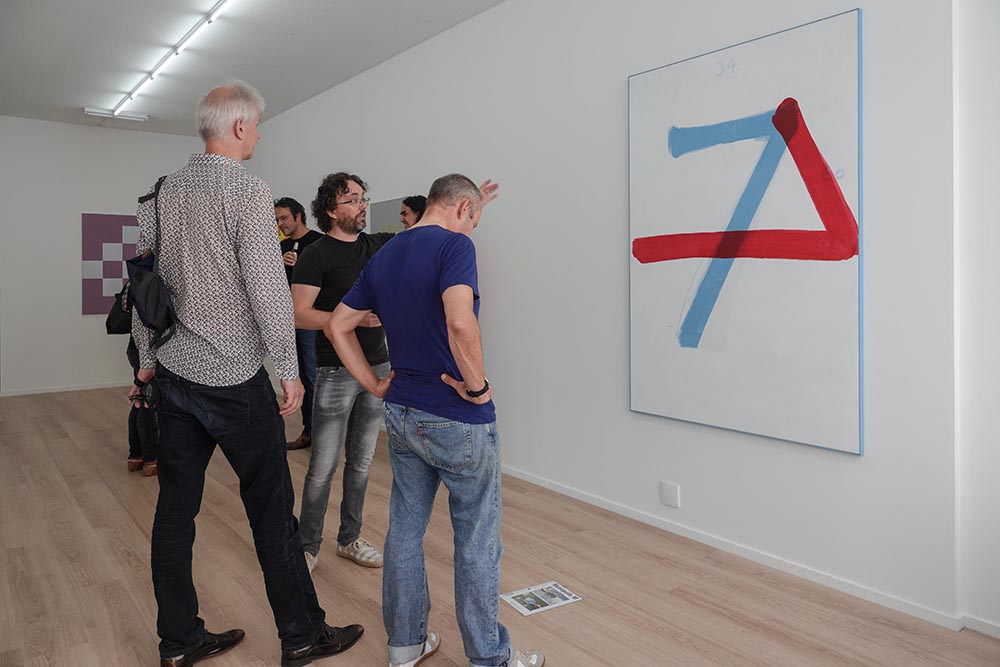 North gallery: 'Ook, ik, ben dood' - Just Quist at CINNNAMON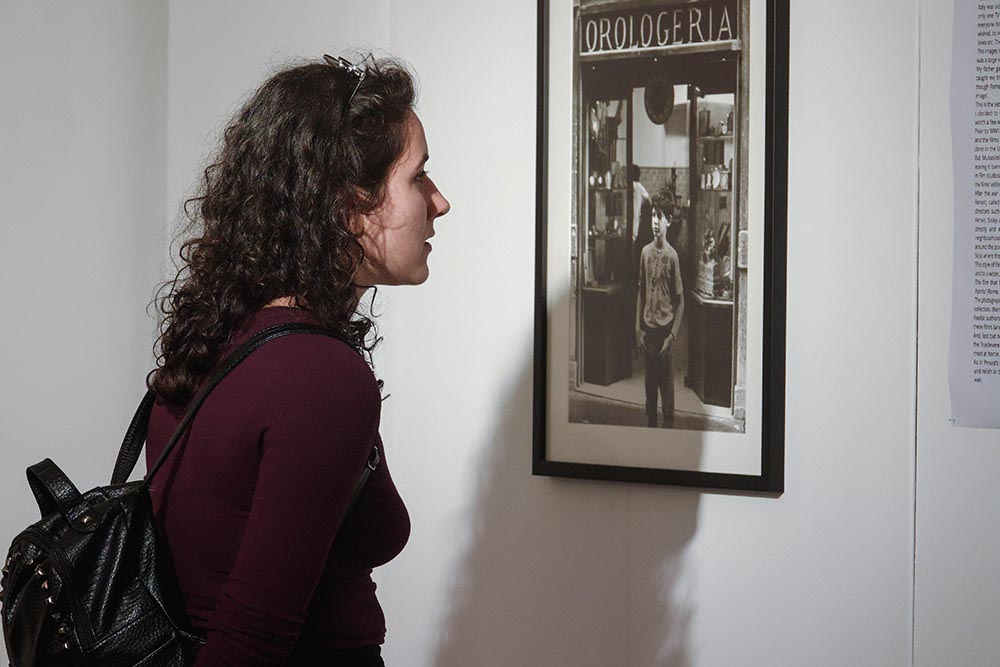 'Rome 1969, a hommage to Italian neo-realism' - John Pepper at RAW Streetphoto Gallery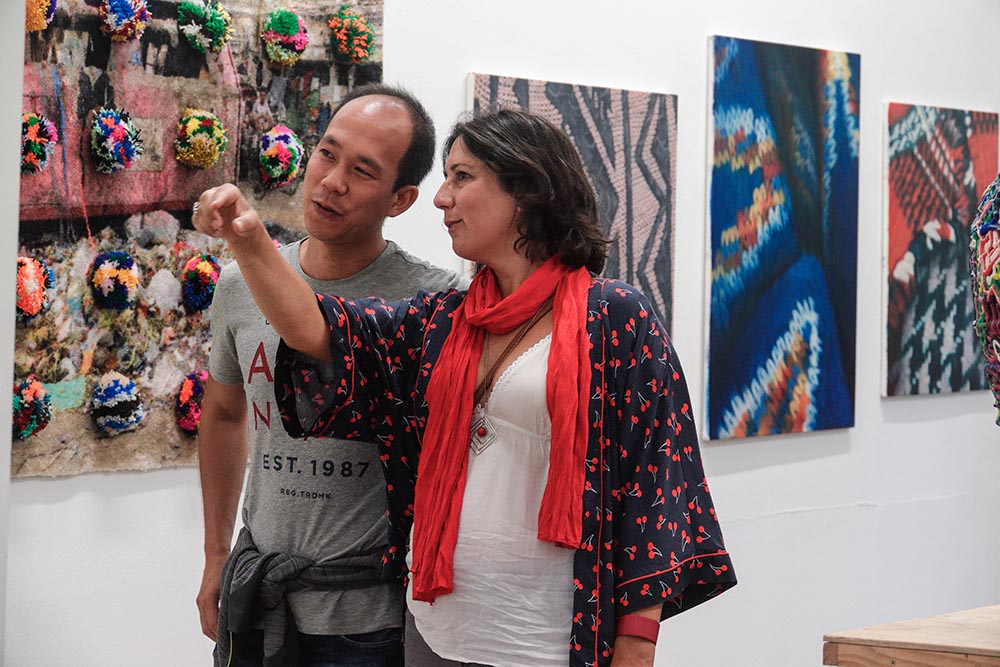 'Manic Patterns' group exhibition at Cokkie Snoei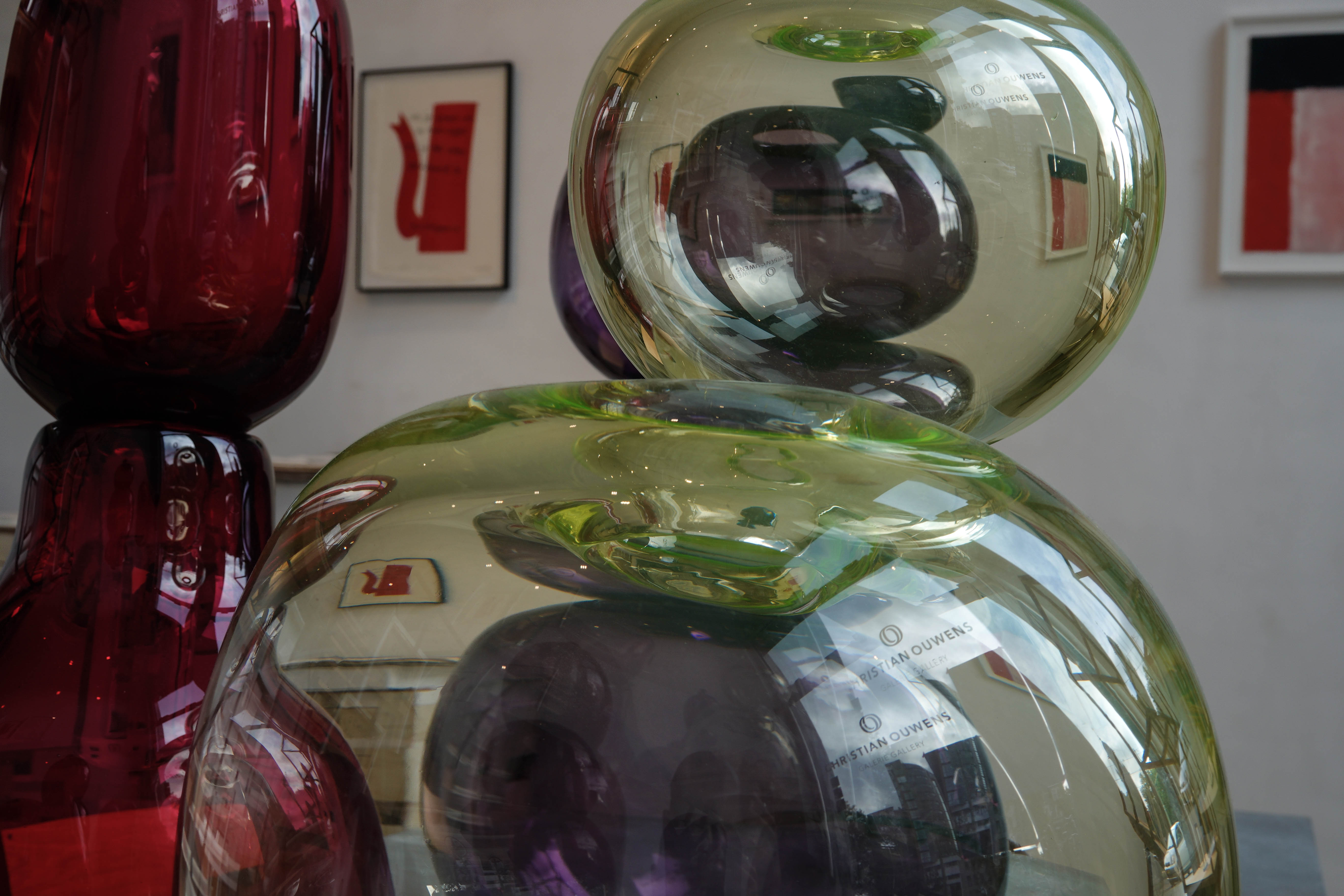 Klaas Gubbels at Christian Ouwens Gallery

We happened upon another painter showing his work in a pop-up gallery on Rijnhoutplein. In a former butcher shop, ideally suited to his often violent portraits, Jim Impelmans was showing a dozen or so of his smallish paintings. These forceful images owed more to a palette knife than a paintbrush and the smeary technique and location of the exhibition caused the name Francis Bacon to cross my mind.

Other galleries taking part in ArtCentral were Christian Ouwens, Cokkie Snoei, Phoebus and OMI, all of which are on the other, smarter side of Rotterdam's main thoroughfare the Westersingel/Mauritsweg.

ArtCentral Rotterdam is an exciting and innovative initiative which I am sure will grow and develop over the coming years. The organisers should be pleased and satisfied with its first manifestation.

Most of the exhibitions are on-going so if you missed the Art Central Rotterdam weekend, most of the works will be on show for some weeks to come.

Michael Hasted, 15th September 2019