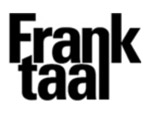 Frank Taal
Van Speykstraat 129 3014 VH Rotterdam
Thu - Fri 12.00 - 18.00
Sat 13.00 - 17.00
Website
Coronavirus Update: Open Friday 12.00 - 18.00 / Saturday from 13.00 - 17.00 and by appointment.
until end Jun
'Artistic midlife crisis of a storyteller. Nudes and abstracts, NO flowers.' - Tom Woestenborghs - solo show

from 1 Jun
Unlocked/Reconnected: Mike Ottink, Manual Refresh Rate, 2020

3 - 12 Jul
Graduation show Bcademy '#Softmarket'. Artists: Anouschka Pessy, Christy Groen, Emma Kroos, Emmy Vollaard, Iris van Wijk, Kwinnie Le, Simon Oosterhuis, Sophia Boeschoten and Suzanne van Soest.

18 Jul - 22 Aug
"(UN)CERTAINTY: A reconsideration of our beliefs through art" - summer show, curated by Kseniia Komarova & Matteo Manfrin. Artists: Ties Ten Bosch, Bram Braam, Wolfgang Ganter, David Dimichele, Daan den Houter, Marilou van Lierop, Pieter Jan Martyn, Gerben Mulder, Manfred Peckl, Hester Scheurwater, Stephen Shanabrook, Bas van Wieringen, Aeneas Wilder, Midas Zwaan